We had the opportunity to help CPC Merced redesign their website. When they first came to us, we could barely even access their site because their server wasn't optimized to host a WordPress installation.
After talking with them, listening to their situation and empathizing with their pain points, we determined the best route to go was a Subsplash website (since they wanted an app as well). The Subpslash church app is a great tool, and since the website builder is simple to use, excellently designed and pulls from the same database the app does, the CPC Merced team only has to update content in one place.
Here's what the website used to look like: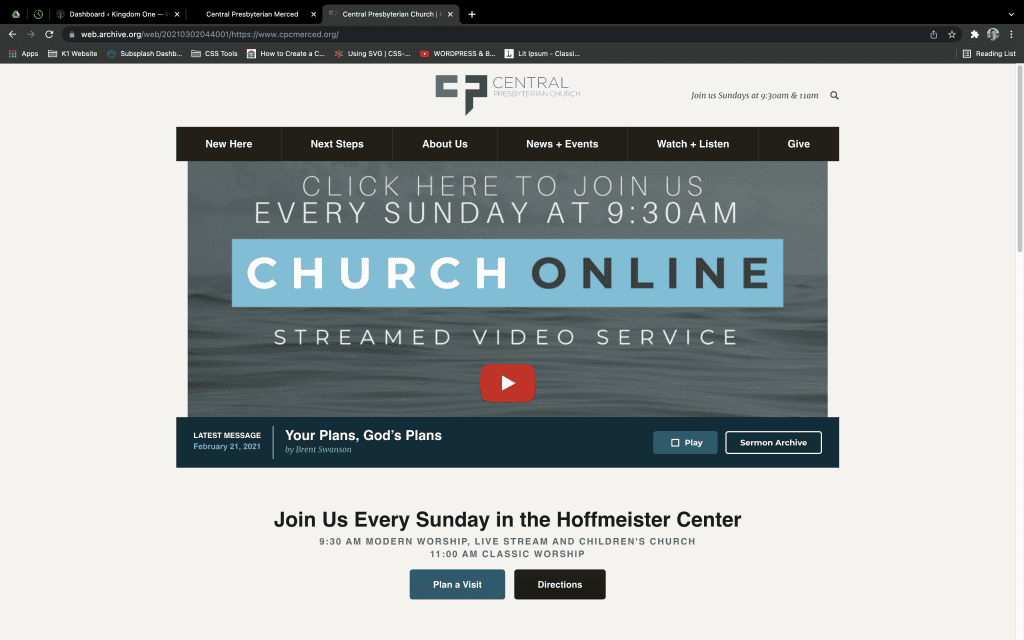 After our K1 Web Development and Marcom teams got a hold of it, here's what it turned into:
Want some help with your website? We've got experts who are ready to talk with you!